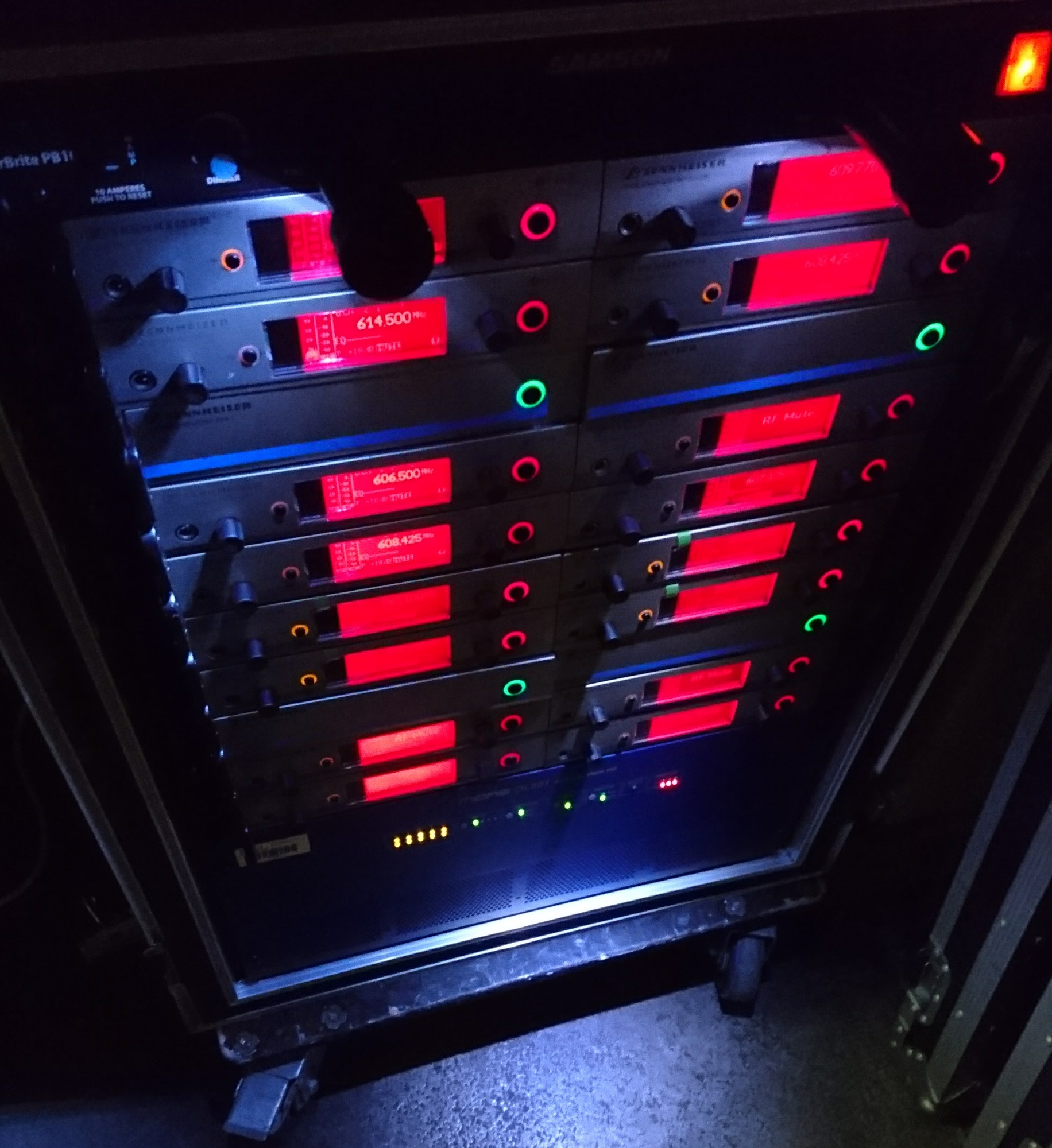 Investment in Sennheiser E Band Wireless Systems
13-01-2017
More investment in Sennheiser with the addition of more wireless microphone systems in band E.
Since channel 65 (823 to 832 MHz) has been made available on the UK shared license; this investment means that we can offer clients up to 16 ways of wireless equipment without additional licensing cost. In addition to this the Sennheiser E band equipment includes the deregulated channel 70, offering another potential 4 channels for use.
Pictured here is 12 channels of Ch38 (GB band) and 4 channels of Ch65 (E band) wireless receivers along with a Midas DL251 stagebox for the WOADS pantomime, Beauty and the Beast.
Contact us today for hire pricing: enquiries@jpsltech.co.uk
Archive